DotnikStudio.Blog AI Powered Voice Player
In the current scenario, we all are aware of the global pandemic COVID-19 which has affected lots of countries, their citizens, business, resources and much more. Since it spread like bushfires when it came in contact with infected persons. So as a precaution it is better to stay at home and work from home, practice social distancing and break the chain.
Don't panic, stay calm and still be productive, we're here to help. In all these cases we cannot shut the business operation if we do that it will impact the organization and country's economy adversely. In this scenario, it becomes important to support the organization as well as the economy. If there was something that was holding in the digital transformation of your company, then this is the time. Work from home is the only solution that will keep up the deliveries of the software, product or companies while keeping yourself and others safe at the same time. This WFH culture is going to stay even after this lockdown and companies are realizing the value of it.
Telecommuting or e-commuting or remote working is the work technique that anyone implements to work anywhere from the world on their flexible workspaces, be it your work from home, or even from coffee shops, malls, libraries, or even co-working spaces. Remember, communication is the most important thing while working from home.
DotnikStudio Agency was originated with a fully remote work culture (flexible workspace environment) and will continue to work so in the present and the future. We would like to share our knowledge base, which can be implemented in your work from home situations to get the highest productivity out of your team. Below are the tools and marketing strategies that can be easily implemented by the organization's employers and its employees while working from any remote location or working from home.
👇 Tools to kickstart
Dropbox is a file hosting service where you can keep your important file or daily routine file so you can access it from anywhere. Also, it provides the benefits to collaborate with your team on single projects. It is the best way to share the resource with the concerned authority to make the work done. A big plus point is their workspaces, from where you can either create Microsoft Office files or even Google Docs files integrated straight away from the folder's menu in the drive itself. Its features are:
File sharing.
Automatic organization & back-up.
Any device accessibility.
File storage.
Link-sharing via email, chat or text message.
Online back-up & file recovery.
Manually set bandwidths.
Activity audit.
Google Drive is a file storage and synchronization product of Google. It allows users to store their files on their server, synchronize files across multiple devices with sharing. It provides the 15 GB of space and is directly accessed by the Gmail account. Also, it facilitates the creation of documents (.DOC), spreadsheet (.XLS) & presentation (PPT) files. A few more benefits are:
Send links to files instead of attachments.
Quickly clear formatting.
One-tap phone backup.
Comment directly on files.
Set up offline access.
Type doc with voice.
Dropbox Paper or simply termed as a paper is a collaborative service that is introduced by Dropbox. It is a flexible piece of paper that brings people ideas together. It is more popular due to its easy user experience which is minimal and can be adopted by the new as well non-tech person with ease. It provides a bunch of collaborative features like Notion and Airtable straight away into the document itself. A few extra benefits of this tool are:
Create Timelines.
Create Checklists.
Create Meetings Notes, Agendas, etc.
Mention specific collaborators.
Assign tasks and editing attributions.
Write comments and show expressions using GIFs.
Revision history, create, upload and share.
Almost all IT professionals are aware of this tool. Slack is the instant messaging platform that can be implemented in the organization as well as within the teams. It can be easily integrated with Google Drive, Trello, GitHub, Zendesk, etc. through Slack's app addons marketplace. The features which you can get with Slack are:
Managing and tracking documents.
Advanced search modifiers.
Shared channels across workspaces.
Streamlining your sidebar.
Lightning-quick navigation.
Setting reminders.
Easy to learn.
Access from mobile & web.
Miro is an online collaborative whiteboarding platform where distributed, work from home or remote teams gets the work done and get the most of their remote collaboration. Undoubtedly, Miro is one of the best tools out there to bring teams together, anytime, and anywhere. With the help of Miro, you can scale your collaboration within the team with confidence and get the work done in a better way. This product helps in:
Ideation and Brainstorming.
Research and Design.
Agile Workflows.
Strategy and Planning.
Mapping and Diagramming.
Trello lets your whole team assign, create & design the task in a visual manner, that too all for free. Trello follows a Kanban board mechanism. It allows you to create the cards of each task and can be sorted with any individual or the department. The assignee can drag the card from progress to done and on each step, and the concerned authority will receive an update respectively. Its unremarkable features are:
Detailed & Quick Overviews of Cards.
Easy Drag-and-Drop.
In-Line Editing.
Easy Organization with Labeling, Tags, and Comments.
Progress Meter Checklist.
Card Records Archive.
Easy Upload (Local Devices, Dropbox, Google Drive, and Box).
File Attachment.
Asana is a mobile as well as web-based software that is crafted to manage & keep the team on the track with respect to the assigned projects or tasks. Its team-based work management tool, and provides a very clean and slick user experience. The team can create the task for the specific team with the completion deadline. A few more advanced features of Asana are listed below:
Share info with the right people.
Add assignees, attachments, and hearts to tasks.
Automatic updates to email/inbox.
Create custom calendars and views.
Email bridge.
My Tasks list and Focus Mode.
Track tasks and add followers.
Get notifications and reminders.
Jira is an issue tracking and project management software that is used majorly by the development as well as the Quality Assurance teams to track the projects on the same platform. Some organizations adopt it as a bug tracking while some others use it as a project management tool in agile development. Its additional features for remote teams are:
Customizable workflows (yes, really).
Business project template.
Scale team growth.
Unlimited custom fields.
Bugs and defect management.
Seamless source and issue integration.
Search and filtering.
Advanced reporting.
BaseCamp is an online cloud project management tool that can be efficiently adopted by remote working teams & small organizations to boost productivity. It suits best for the small project where the team can communicate and collaborate to meet the deliveries and stay on the same page with their clients. A few more benefits which can be extracted from this tool are:
Interactive Gantt Charts.
Add recurring tasks.
Add priority tasks
Manage message board.
Hold discussions.
Create documents.
Email Follow-ups automation.
Toggl is the time tracking app which manages online tracking & reporting through its website. Remote teams can utilize this to manage their hours on the specific projects and help them to know their productivity. A few more best features of Toggl are:
All-in-one time tracking tool for productivity.
It can be integrated into multiple apps.
Team dashboard, powerful reporting.
Easy data from insight.
Schedule the alerts.
Hubspot CRM makes sales, marketing & operation team on the same page to maintain an organized system and process flow of any organization. HubSpot CRM is a free tool for everyone on your team, and it's 100% free. It assists to manage the customers & prospects data on a single place which can be accessed from a remote location easily.
Make and record sales calls.
Send emails.
Assign the task to sales representatives.
Real-time visibility of the sales pipeline.
Meeting scheduling.
Email tracking.
Buffer is an online software application that allows you to manage your social media posts calendar and can be scheduled to create engagement. You can collaborate with your team to plan and publish content to make your business as a brand. It starts with a free tier plan under which you can connect 3 of your social media accounts and with a business plan you can connect your 25 accounts on the platform along with few more advanced options like:
Advanced analytics and insights.
Multiple posts scheduling and publishing.
Build a Social Media calendar.
Get post approvals visually on the same platform.
Shared team inbox for social customer care.
Agency/business reporting and planning.
Canva is an online graphic design platform that allows users to create a visual and graphical image for social media, presentation, poster, etc. It can be accessed with web & mobile and has multiple variations of illustration, fonts, and brand assets shared across the team members for remote collaboration in the creative process. A few characteristics which make Canva special are:
Drag & Drop elements.
Custom template.
Stock images & Illustration.
Custom templates.
Customizable branding.
Photo editing.
Resize designs.
Intercom is a customer relationship platform that allows businesses or organizations to stay in touch with their customers. Intercom's primary function is to assist the transition of website visitors into paying customers. It helps and assists your work from the home customers team in various manner:
Sends sequences of automated emails.
All customers conversation are in one feed.
Website chatbot to engage the website visitors.
Sends behavior triggered messages.
It provides a number of integration with various apps.
Provides A/B testing.
Zoom is a remote conferencing service, which has video conferencing, online meetings, chat, and mobile collaboration. During the current COVID-19 pandemic scenario, Zoom usage has spiked to 67% as the majority of the schools & working professionals have adopted Zoom to enhance work from home, remote team productivity using video conferences as their preferred mode of communication.
Video conference rooms and workspaces.
Meetings, chats and screen sharing.
HD video calling.
Video webinars.
Customize your background picture.
Upcoming meeting details with a single click.
Zapier connects your various tools and automates your workflows. Many team members find it really annoying when juggling between multiple applications which lower the overall productivity of any individual or organization. It acts as a bridging gap between many tools. It facilitates the integration of your tools with other tools and keeps your whole team in a loop which saves all valuable time.
Build automation workflows in a short time.
Provides import/export functionality through Google Sheets.
Complete daily tasks automatically.
Display task history.
👇 Tips to consider
01. Manage Expectations
Being a team leader or a manager you have to manage your expectations or outcome from the teams. Remote workers don't have to be managed very differently than counterparts who come into the office daily. By keeping the communication and expectation consistent will build the bridge in the long relationship and the distant apart teams.
02. Kick things off with a quick meeting
A kick-off meeting can be the first meeting of the project or a first meeting of the day, where you can dictate, share, or mutually decide the work plan of the day. Daily kick-off meetings help keep the team motivated and on the right path. It helps to guide & nurture the resource on a daily basis.
03. Create a daily agenda and routine
Creating a schedule of the daily task will help you stick to form a good habit and break the bad ones. Use a planner to plan out the whole week, it will help you to make the daily routine in any remote work situation or when you are working from home remotely.
04. Maintain regular hours While staying in work from home, you all need clear guidelines for when to work, when to take calls, all this stuff will constitute a proper work-life balance. In some situations, you have to start early or extend your day to accommodate someone else's timezone. Also, you can evaluate your performance on a daily basis by maintaining regular hours.
05. Get dressed
Since a normal routine gets a break, when you start work from home, you need to get well dressed as if you're in an office to feel better and energetic. Suppose you had started your work while being in your Pajamas or nightdress you would feel to go close to your cozy bed and may get drowsy or feel clumsy. Wear comfortable attire during work from home and look smart & confident in video conferencing, be prepared for any surprise video call too, thank us later. 😉
06. Create a dedicated workspace
Every business needs or operates its own workspace even when you operate from your home. The workspace should have proper light, ventilation, comfort & properly organized so that you can sit and execute your assigned tasks. The quality of the workspace is vital and directly responsible for better productivity.
07. Create transitions (in and out of) work
We know that you're working from home in a remote location, away from the office and the team, but what if you're not making any transitions in and out of work? You're going to feel as if you are either not working efficiently at all or you are not giving proper time to your own self. So to remove this effect, you need to have transitions between in and out of work as if you used to do while in a proper office setup, this will help you in maintaining proper work-life balance.
08. Communicate expectation early hand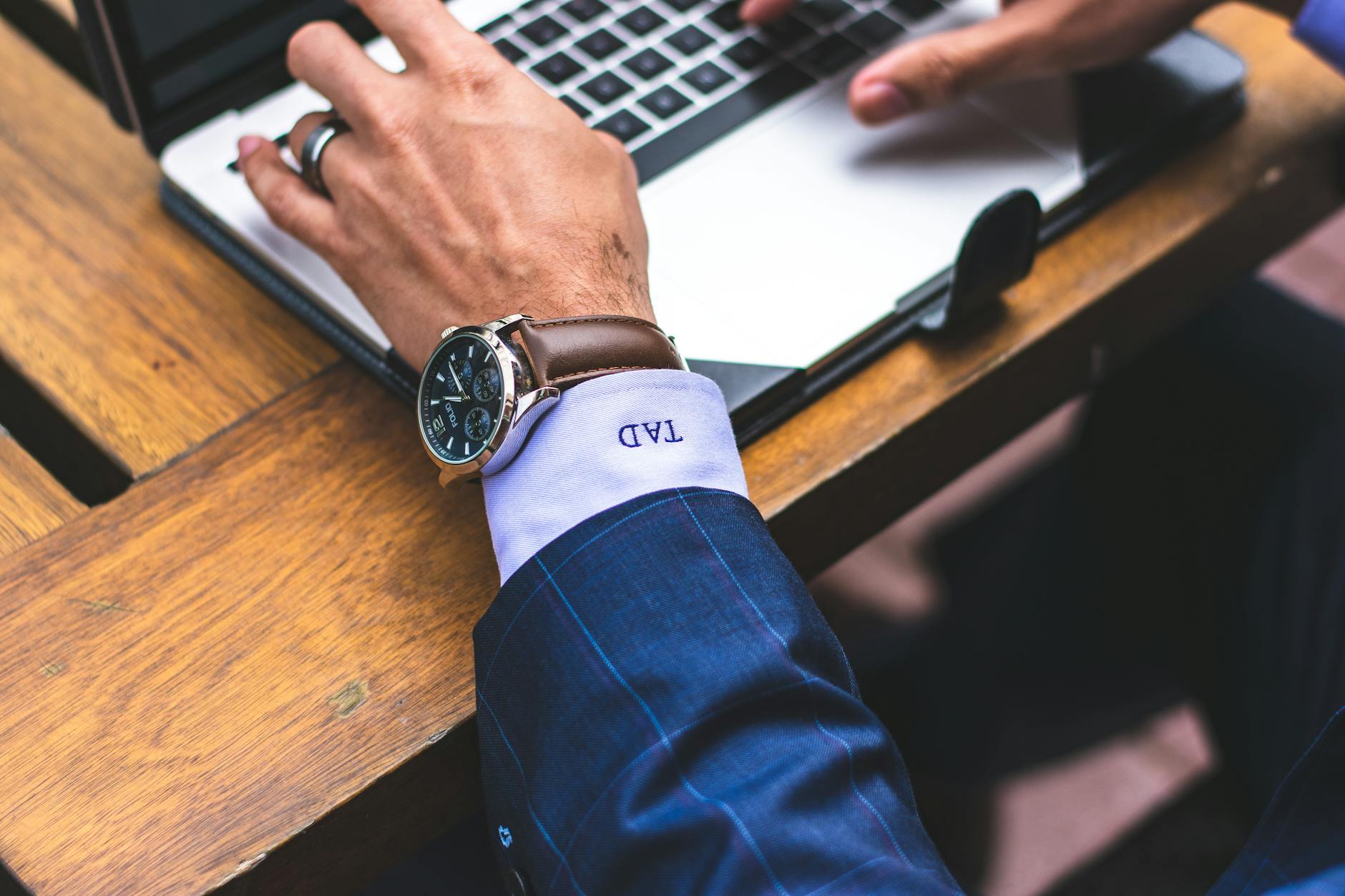 Communication is the key to meeting expectations and executing plans and agendas successfully. Plan ahead the timeline to engage your teams so that they can get prepared for all the upcoming things. While working in a remote workstyle it becomes really essential to monitor & evaluate the performance period.
09. Take proper breaks
In a work from home, you need to take a proper break after a specific duration to energize your body and mind. Taking a proper small and quick break between the work will improve your productivity. No one can be 100% productive for the entire eight hours of your shifts every day. You may feel less focused or stressed when you do not take any break. Take proper tea, coffee or little brisk walk breaks to keep you going as if you were already had been taking all those little breaks even when you were present in a proper office space work culture, do not overload yourself, keep it smooth.
10. Keep distractions away
In a work from home lifestyle culture, distraction gets multiplied, it can be through your children, spouse, house chorus, mobile phones, or even your pet cats or dogs, etc. You can get tuned with your favorite music in the background with noise-canceling headphones which will keep you away from the distraction and you can focus easily with a happy work mood. Or else, you can keep yourself into a room and communicate with others about your work priorities.
11. Avoid the couch, keep it professional
Invest & use a proper comfortable and sound chair which will keep you aligned throughout the day. The couch can drag you to a comfortable position which impacts your posture as well as your productivity while working and tada you might feel drowsy.
12. Pretend you're not at home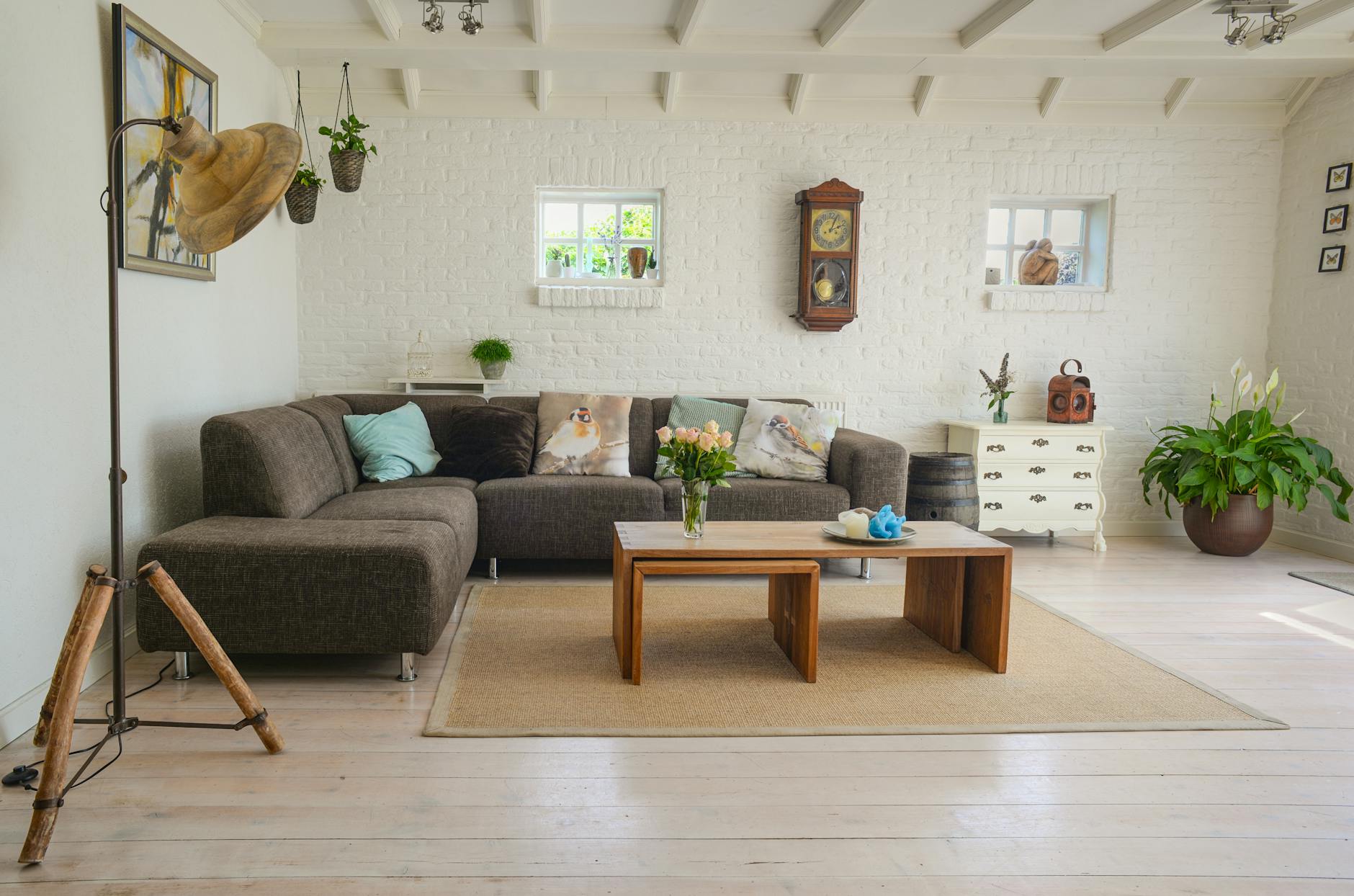 Working from home once in a while can be luxurious things but in a serious scenario and on a daily basis, it becomes very important to consider that you're not working from home. It doesn't mean that you should break your daily routine. Get seated at your desk with a defined purpose, that's it.
13. Enjoy the flexibility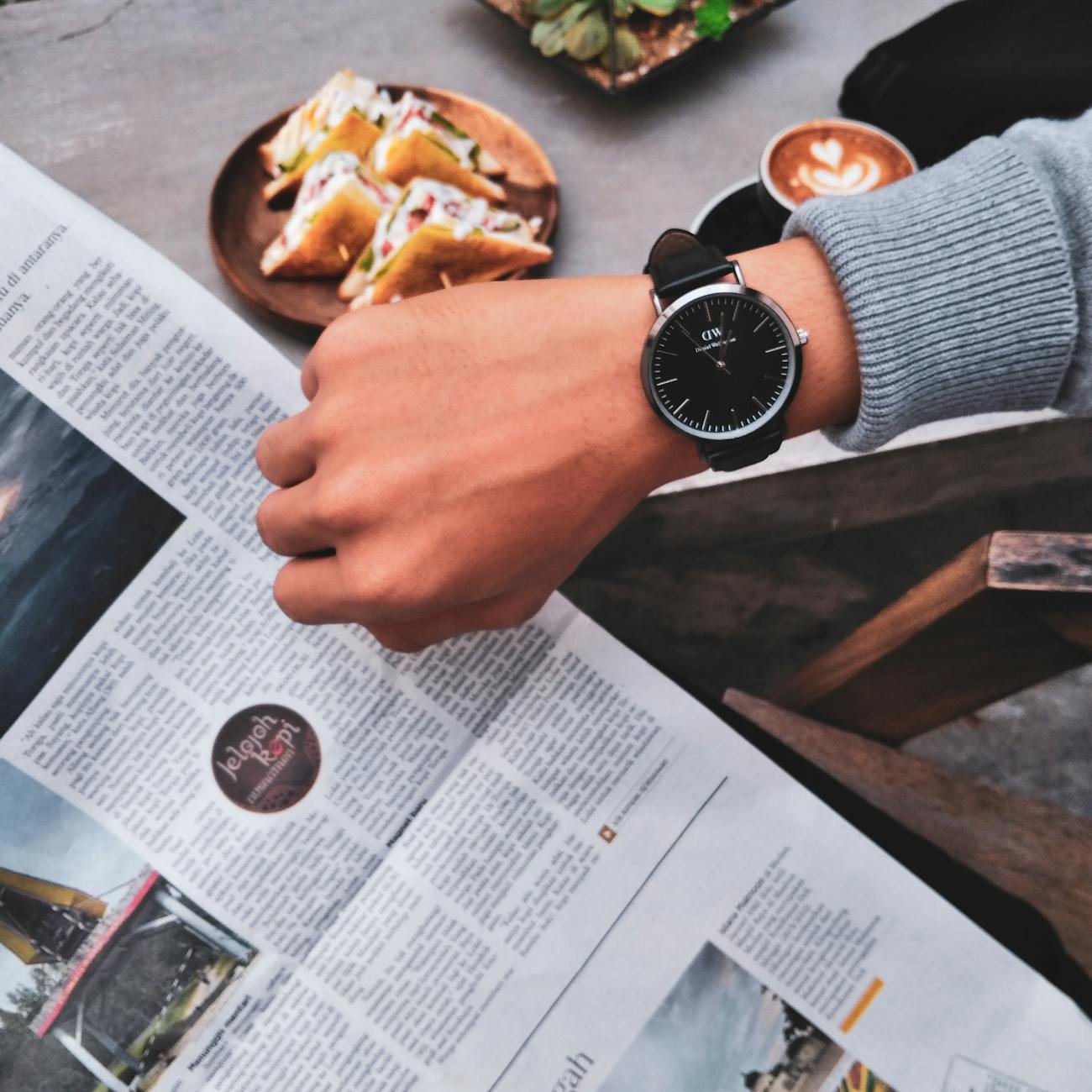 In work from home, you have the full flexibility to make the schedule. So you better use it wisely to make yourself fresh. Schedule your workout the same as you meeting with your team & clients. Don't let your work get over your personal time or vice versa. And don't lock yourself too hard, enjoy the flexibility.
14. Don't forget physical activities
While commuting to the office daily we do some basic level of physical activities like walking, or even brisk walking and cycling to reach the office on time but when working from home you make less or no physical activities at all. So where possible try to feed a little of this into your daily routine. Even if it is a walk around the block, in your garden or to your local shops. Also, add some basic yoga or exercise into your schedule routine to keep you physically and mentally fit while staying at home.
Online Community Based Learning (MOOC) Platform – Integrating Interaction and Engagement (Public Profile-Based and Gamified) User Experience with Online Courses & Certifications.
Social Learning Platform for Learners
100% High-Quality Content and Learning Paths
Public Member/Learner Profile
Profile Achievements
Points, Rewards, Ranks, Badges, and Achievements
Gamified Experience
Activity Feed
Courses
Certifications
👇 Message from the board
There is no problem in the entire universe which cannot be solved, Some problems need patience, time & precautions to get it done. Mind your mind during this hard time so you can enjoy the light of victory. Stay Calm, focussed to learn & develop new skills & habits. Develop a better version of yourself with high zeal & dedication.

Stay Healthy, Stay Safe & Stay At Home

Ashok Kumar, Chief Operations Officer at DotnikStudio.
Don't panic, don't let this pandemic get you down. Get up rise, shine and grind as you always did, keep the hustle up, stay calm, feel relaxed, learn something new, meditate, work from home, be productive, and do all your stuff that was on your wishlist, make the most out of it, instead of cursing and regretting the time wasted, work on yourself, Cheers! 🥂

Chaman Sharma, Director of Product Design at DotnikStudio.
💬 Communicate, Communicate & Communicate.
Communication is the most important thing if your organization is working remotely or practicing telecommuting. The above-listed tools and tips will help to boost your productivity and work from home while staying productive during this pandemic situation of COVID-19. While working remotely you have to ensure that you should give the best of your own self. Skill up the remote work game with the above-mentioned tools to be on the same page and stay in sync with your colleagues within your organization so you can work together for common goals and get those deliverables done even after staying away from multiple locations of the cities, countries or the globe.